Wisdom Healing Retreat
with Master Mingtong Gu and Linling
All retreats are credited towards CEU for L.A.c and MFT&LCSW
September 2-10, 2015 EarthRise Center at IONS,Petaluma, CA
Commuter option available
Session 1: September 2 - 6, 2015 Intensive Healing Retreat
Highlights:
You will receive exceptional teachings from a Qigong Master. Beyond gaining access to profound knowledge accumulated over the centuries, you receive direct energetic transmissions that help transform these powerful teachings into embodied wisdom that will inform and transform you on a cellular level.
You will learn the movements, sounds, meditations, and visualizations of Wisdom Healing Qigong at the foundational and more advanced levels while engaging in daily intensive practice that will release blockages and open you to deeper levels of physical, emotional and energetic healing.
You will experience group healing sessions with Master Mingtong Gu that will infuse you with healing energy.
You will enjoy personalized and loving support from a compassionate community and dedicated, experienced teachers. Connect with others as you exchange Qigong healings, and practice both giving and receiving.
You get time to relax into periods of silence for personal reflection, integration and self-nourishment.
You will practice the art of treating your body, mind and heart to the transformative source energy of love and happiness.
You will develop a sustainable Wisdom Healing Qigong practice and get the tools and support you need to continue it at home.
Session 2: September 6-10, 2015 - Sound Healing Intensive Retreat



Highlights: Sound Healing for Emotional Transformation
Three stages of sound healing;
Transforming negative emotions of fear, anger, worry, depression and unhappiness;
Release negative programs from metal. emotional and physical energy bodies;
How to work with the chi field in your own modality and community;
How to work with both information and energy to produce the best result for yourself and others;
How to expand your skills and deepen your capacity to serve others, and fulfill your potential;

How to apply the Qigong energetic skills to your own modality or passion;
Attend Session 2: if you are interested in Sound Healing for Emotional Transformation or If you wish to deepen your skills in energetic healing. It is highly recommented for those participating in our Healing Facilitator Professional Training Program or if you are interested in teaching Sounbd Healing as WHQ certified instructor.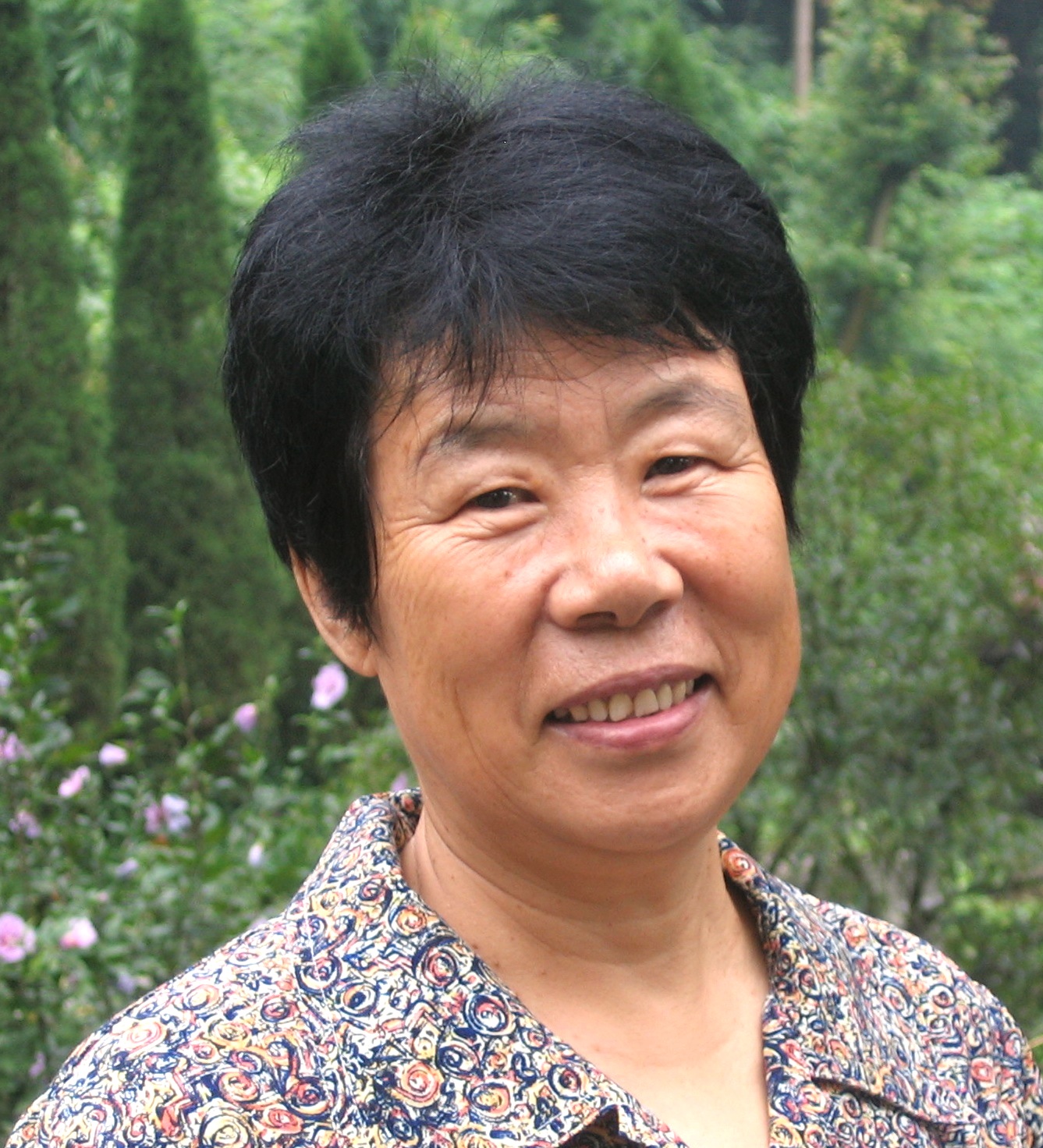 Teacher Ma (Mao Laoshi in Chinese)

was very sick to the point of being unable to get out of bed for months on end. She healed herself using Zhening (Wisdom Healing) qigong and then taught for eight years at Dr. Pang's Medicineless Qigong Center. She gained a reputation for specializing in the healing of the most challenging of diseases, including cancer and neurological conditions. Now in her 70s, she continues to dedicate her life to serving others.

Teacher Ma was one of the guest teachers Master Mingtong Gu invited to the China retreats between 2002 - 2009. The Chi Center is delighted to have her join us now in the United States and share her exceptional skills and her loving, healing energy. She will be offering teachings and individual sessions at the upcoming retreat Sept 2 - 10 at EarthRise Center in Petuluma.

Teacher Ma is the true embodiment of love, compassion and healing.
Master Mingtong Gu
Master Gu joyfully and skillfully translates the ancient teachings of Wisdom Healing Qigong for contemporary times. He trained at the largest Qigong hospital in China, where he first began helping people with major physical and emotional challenges. Master Gu also received extensive Buddhist teachings from many realized teachers of Tibetan Vajrayana. Mingtong's teachings and have recovered or greatly improved from all types of chronic conditions: Lyme's diseases, Parkinson's, chronic fatigue, and many types of cancer. His intensive Qigong retreats and workshops have empowered students to significantly improve their health and transform life with more energy, vitality and greater happinessHe is the author of several publications, is founder of the Chi Center, based at EarthRise on the IONS campus in Petaluma, California, and was honored as the Master of the Year by 13th World Congress for Qigong and TCM in 2011.
Linling Xie
When Linling was in high school, she learned Zhineng Qigong from visiting teachers from the Zhineng Qigong Center and practiced with her grandmother, aunts and uncles who were, and still are, all dedicated practitioners, that had learned from Dr. Pang and his trained teachers. In 2001, Linling went to The Center where she received teachings from Dr. Pang. It was at this time that she and Mingtong met. Since then, she has worked as the senior teacher and healer with Master Gu in workshops, retreats and healing sessions. Her healing skill and loving heart have touched many hearts and brought deep healing to their bodies and lives. Her joined presence with her beloved husband has brought much love and blessings to the community.