Qigong Master Mingtong Gu
"Mingtong lives what he teaches, exudes vibrancy and love, supports the empowerment and health of each person and shares his experience and knowledge as a wisdom master."
—Bruce Fabric, M.D., Board Certified Psychiatrist
Mingtong Gu is an internationally recognized teacher and healer who received his training from a variety of Grandmasters in China and at the world's largest Qigong hospital. This "medicine-less" hospital, Zhineng Qigong Center, has treated over 200,000 patients, with over 185 different illnesses, and with a 95% effective improvement rate. He is the founder of The Chi Center and Wisdom Healing Foundation and has taught Qigong to thousands of people in the USA, China, and Europe.
As a child growing up in China during the Cultural Revolution, Master Gu learned much patience and endurance. The youngest of 7 children, he was adopted out to a new family, then returned to his birth family at age 7. His family often went without food for days. Despite such hardships, his mother was determined by any possible means to support his dream of education. He became the first from his village to attend college. He earned his BA in Math from Hangzhou University and an MA in Math from University of California at San Diego. He continued his training at Brandeis and Harvard University until deciding to pursue an artist's career. He earned an MFA from Ohio State University and taught at Columbus College of Art and Design.
As a graduate student in Art, Master Gu discovered the treasures of his own culture through the spiritual iconography of Hinduism, Buddhism, Taoism and Western mystic traditions. He also practiced Yoga, Tantric Buddhism and Qigong. In 1997 he returned to China for Qigong trainings under Dr. Pang Ming, a Qigong Grandmaster trained in western medicine and traditional Chinese medicine. Dr. Pang synthesizes his profound medical knowledge of the old and new healing sciences into the ancient qigong practice and presents this integrative system of self-healing and cultivation for the present pragmatic world. In the 1980s, he founded the world's largest medicine-less hospital known as "Huaxia Zhineng Qigong Training and Recovery Center". Through enormous scientific research (3000 research papers were published during the 90's), and more than 20 years of experimenting with Qigong healing, Wisdom Healing Qigong has developed into a scientific system of working with energy to improve life, including healing.
Master Gu observed thousands of cases of chronic and "incurable" diseases being healed at the Zhineng Medicineless Hospital. Witnessing these profound healing experiences inspired his dedication to the teaching and practice of Qigong healing. Through this practice, he recovered from his own chronic conditions of asthma, scoliosis, back pain and kidney weakness. And in working with his students he found his life passion, purpose, and fulfillment in this union of spiritual practice and applied healing wisdom. He lives and teaches with his wife Linling, who is also a gifted teacher and healer, with their 4-year old son whom they call their "grandmaster."
Since his return from China, Master Gu has trained and helped thousands of students through the Wisdom Healing Qigong™ program. In 2008 he and his family moved to the San Francisco Bay area. His teaching and healing energy have attracted hundreds to his weekend workshops and weekly classes, including programs at Spirit Rock Meditation Center and the California Institute of Integral Studies.
Master Gu has also created a 28-day intensive healing retreat especially applicable for advanced stages of illness which is modeled after a similar program in the "medicine-less" Qigong hospital in China. His personal healing journey, along with the quality of his joyful loving nature, depth, and healing gifts, have inspired many in the healthcare and spiritual communities.
Master Gu's teaching emphasizes activating the power of inner self-healing which facilitates the release of chronic illness, while improving health and well-being. Deep awakening and transformation typically arise in this process of healing. Wisdom Healing™ Qigong integrates many forms of traditional Qigong with Eastern and Western medicine. It is a concentrated and powerful system engaging all levels of physical, mental, emotional, and soulful healing.
Through posture, movement, breath and mental concentration, Qigong offers a methodology to rediscover the inner medicine - chi, the vital and healing resource within us - and to magnify the exchange between ourselves and nature, enabling us to fuse with the infinite creative power of the universe that ultimately is the origin of love, compassion, and the source of all healing.
"Master Mingtong Gu has brought a level of transmission of mind-body practice that is unparalleled in my experience. Since making these teachings available to patients in my medical practice, they become healthier and happier."
—Brian Bouch, MD, Director of Hill Park Medical Center

"Mingtong is full of vitality, wisdom and skill. He is a real healer, and the practices he teaches can change your life."
—Jack Kornfield, Ph.D. co-founder of Spirit Rock Meditation Center and the author of several bestselling books.

"Master Mingtong Gu and Wisdom Healing Qigong are the partners I have been searching for during my 40 years as a western physician. My personal experience with this powerful mind-body practice has confirmed its amazing (in some cases, miraculous) ability to heal emotional distress and physical illness, from life-threatening to life-altering."
—Jerome Weiss, MD, director


"He is definitely one of the rare true healers that are very hard to find. I strongly recommend for anyone to spend some time with him and experience his powerful healing energy."
—Dan Vicario, MD Founder of San Diego Cancer Center


Mingtong studied under:
Grandmaster Ming Pang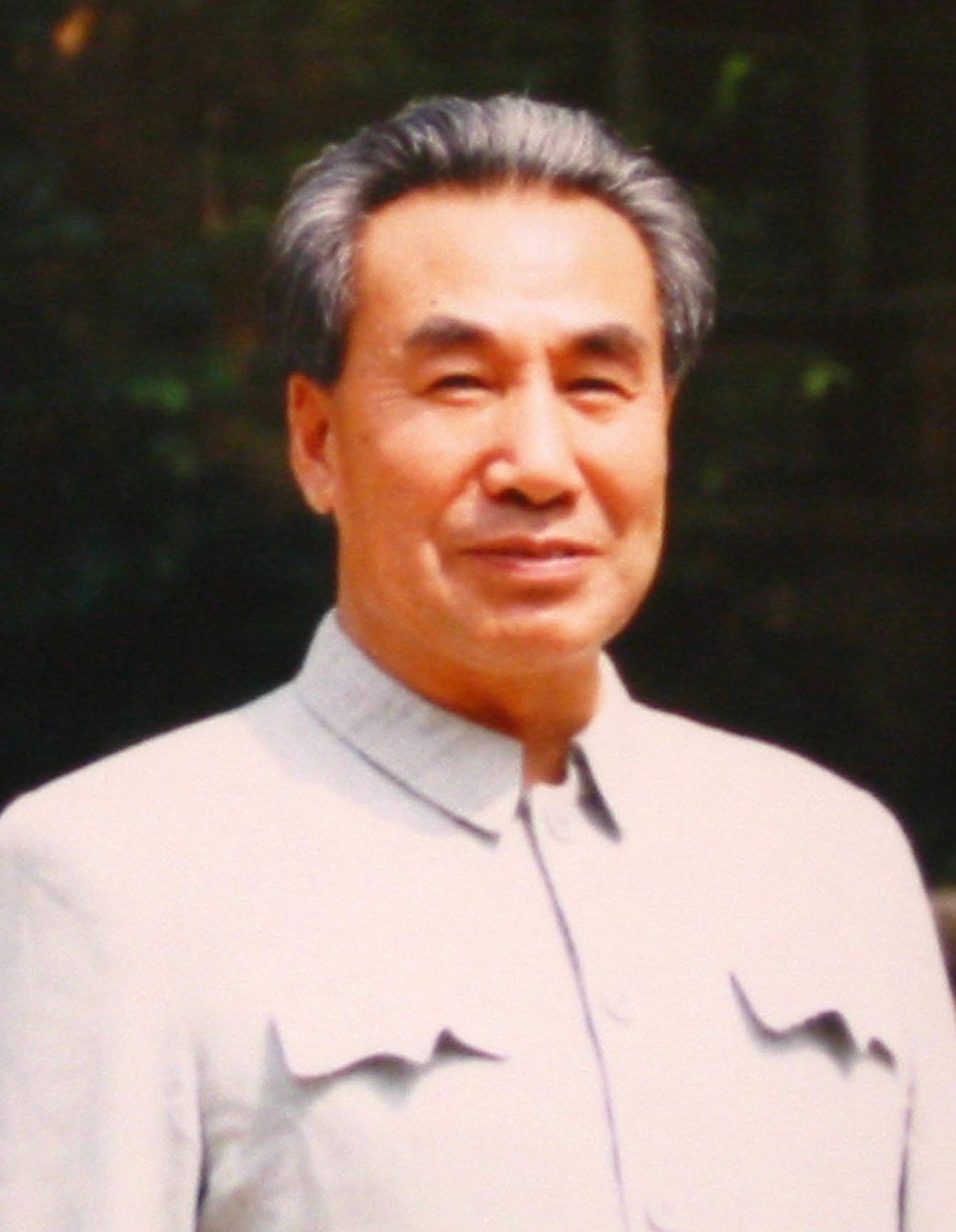 Wisdom Healing Qigong was developed by Dr. Ming Pang, a Qigong Grandmaster trained in both western medicine and traditional Chinese medicine. He synthesized his profound medical knowledge of the old and new healing sciences with the ancient Qigong practice. The result is an integrative system of self-healing and cultivation that is suited for the modern pragmatic world.
Professor Pang (Heming Pang) is a renowned Chinese Qigong Grandmaster. His development was nurtured and influenced by traditional Chinese medicine, especially acupuncture, as well as Qigong and the martial arts, the practice of which he commenced in early childhood (and continued under the tutelage of 19 Grandmasters).
Here are a few of his accomplishments:
• Dr Pang was one of the initiators and organizers of the First National Convention on Qigong in July 1979; the first to initiate the founding of the Beijing Qigong Association at the end of 1979; one of the first Qigong teachers who gave academic lectures on Qigong in Beijing, commencing in 1979.
• Professor Pang was the first person to systematically sort out and summarize the theories and practice methods of traditional Qigong in 1980; the chief leading lecturer in the first national Qigong teacher's training class, held by the China Federation of Trade Unions in 1980.
• He was the first to teach the External-chi technique in the spring of 1981; the first to bestow the title of Qigong Science upon Qigong; the creator and inventor of Chi-field technique, teaching and applying this pioneering method in 1984, and publicizing its theories and methods in 1986; and he was one of the chief lecturers of the first national study and training class on Qigong theories at the end of 1984.
• Dr Pang was also one of the founders of China Qigong Science Correspondence Institute; the chief lecturer for the first class of college-level Qigong students at the Haidian Day University; one of the founders of China Qigong Association; the founder of the Theory of Unity of Consciousness and the Hunyuan Entirety Theory, publishing them in 1990 (serial text book in nine volumes, an English translation of the book was published in October 1999.)
• In 1997, he participated the compiling and composing of the National Teaching Program of Qigong Science. In 1998, he participated in the examining and approving work authorized by China Association of Qigong Science on fitness Qigong.